Overview
The percentages say few make it as traders, but unlike the NBA, which requires freak athletic ability or something beyond your control, successfully trading the market is realistically within your grasp.
In this scaled-back course, I teach trading. It's part science and part art; it's part mechanical and part intuitive. With a delicate blend of both, you can successfully navigate the market and make a solid income, full time or part time.
What does the course cover?
The rules of success are universal, but they aren't taught. Until now.
First the essence of good trading is discussed with several examples from other fields, namely business, sports and gambling, along with trading and investing.
Then a discussion of where alpha comes from follows. Sector rotation and relative strength are at the heart of narrowing the universe of stocks to the best candidates.
Building on previous lessons, the nuts and bolts of market analysis and group strength are then taught. The index charts, breadth indicators, sector rankings, relative strength charts, among other topics are used to teach stock selection.
Who is this course aimed at?
Traders and investors, beginners - seasoned veterans, would benefit from the information provided.
For beginners – and trading is humbling enough to think everyone feels like a beginner at times, even if they aren't – this course will give you a great head start. It'll point them in the right direction, shorten your learning curve and give you solid foundation to stand on. It'll save them a couple years and thousands of dollars in losses on their path to becoming proficient.
Beyond the beginner level, there's a lot in here they've probably never been exposed to. I didn't just read 10 books and create a summary course. This course is personal. It's based on executing 1000's of trades in various environments. I absolutely bet there will be many times students sit back in your chairs and say "holy smokes, I never thought of that." A concept. An idea. A metaphor which frames trading in a way that redefines what you're doing. It's in here.
Wrap Up
This is a definitive class that gets beginners going and gets others over the hump into profitable territory. There's stuff here that's not discussed anywhere else.
It's not a full-blown Masterclass (that comes later), hence why it's billed as a "mini," but it's a great place to start.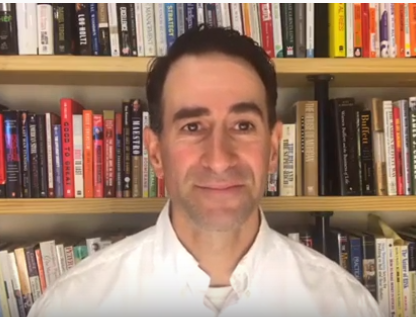 Jason Leavitt is an independent trader and head of research at a well-respected research firm. He's a student of the market with over 20 years of experience in the industry. He's contributed to numerous websites and media outlets in the form of reports, essays, videos, podcasts and webinars. When not trading or studying the market, he can be found skiing, rock climbing, traveling or chauffeuring one of his kids to their activities.